Adding Additional Users
Sign in to your Acorn Club Account
If this is your first time signing in, press the 'Activate' button and follow the on-screen instructions to sign in. If you already have an account, enter your username and password, which you can find in your email.
Acorn Club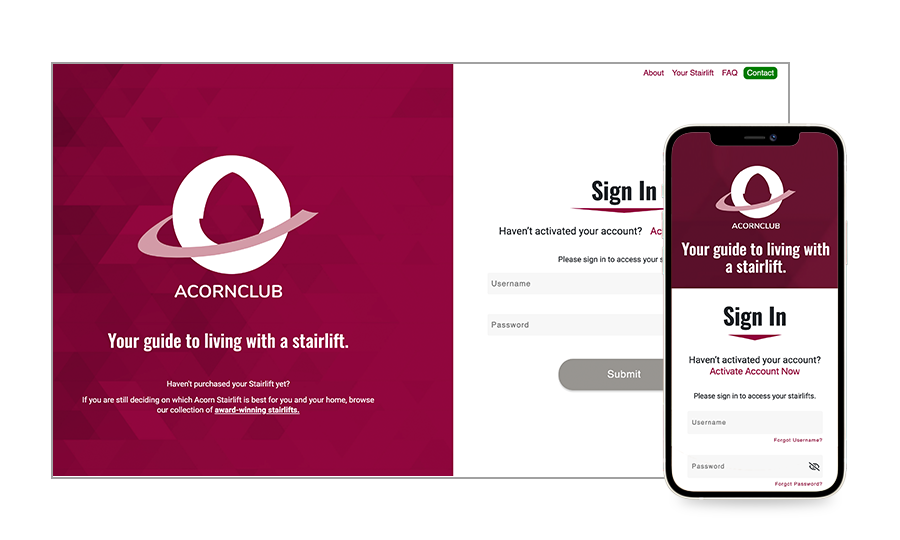 Activate Your Account
Sign In here with your Acorn Club username and password or activate your new account using your customer ID, Stairlift serial number and postal code..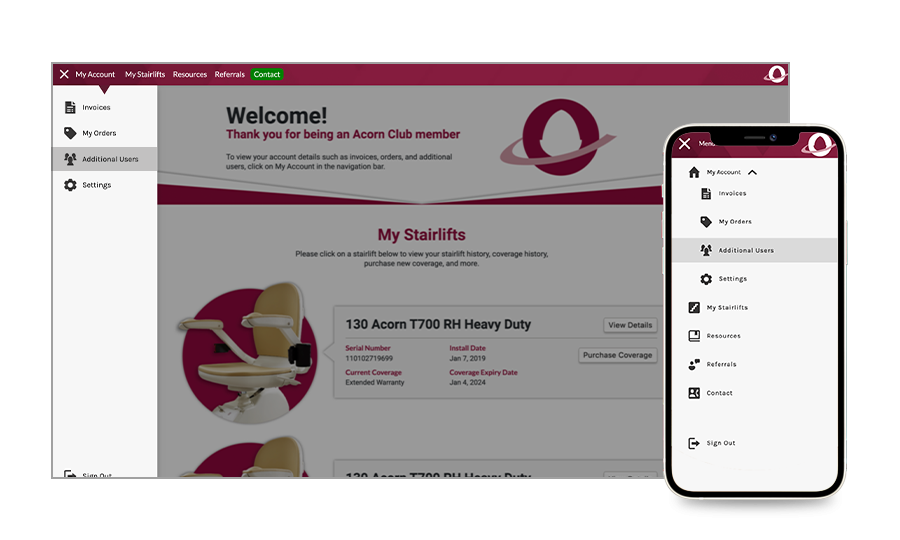 Select 'Add New User'
Find the Add New User button located on the right side of your screen, click on it.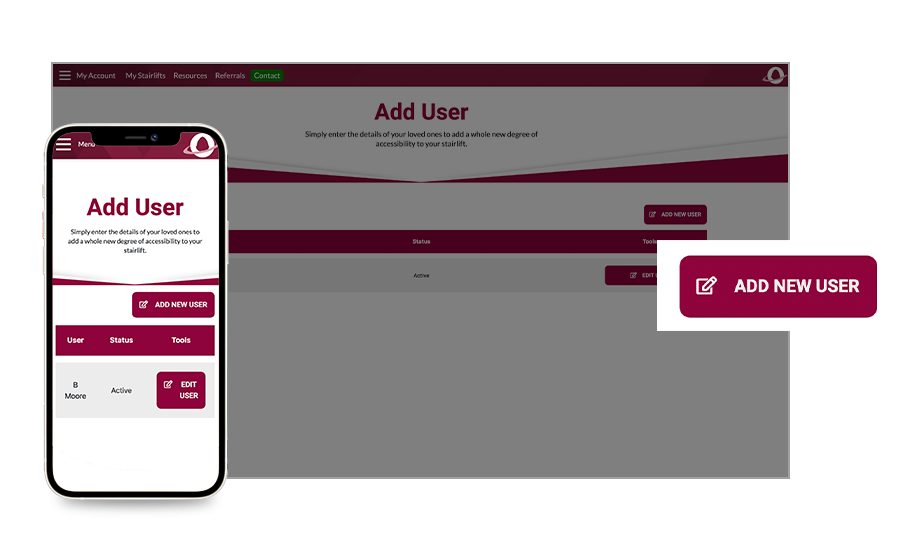 Add details
Once you're on the 'Add New Users' page, you can enter your loved ones' first name, last name, and email address.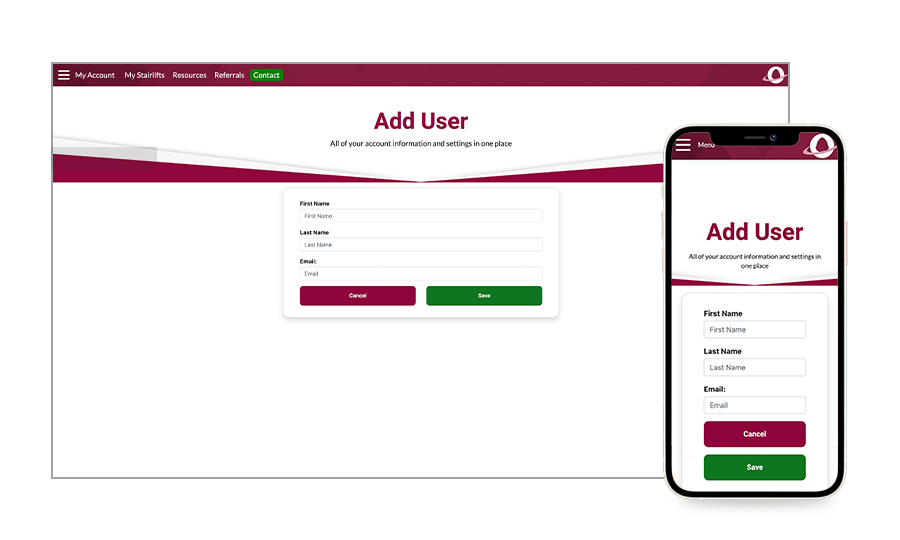 Save and the user will be added
After you select the save button, the system will add the user to your account. You can also look up the user's login credentials or edit their information by selecting the Edit User button.