Activating Account
Visit Acorn Club
Go to AcornClub.com to access the login portal which will enable you to use your account and all its features.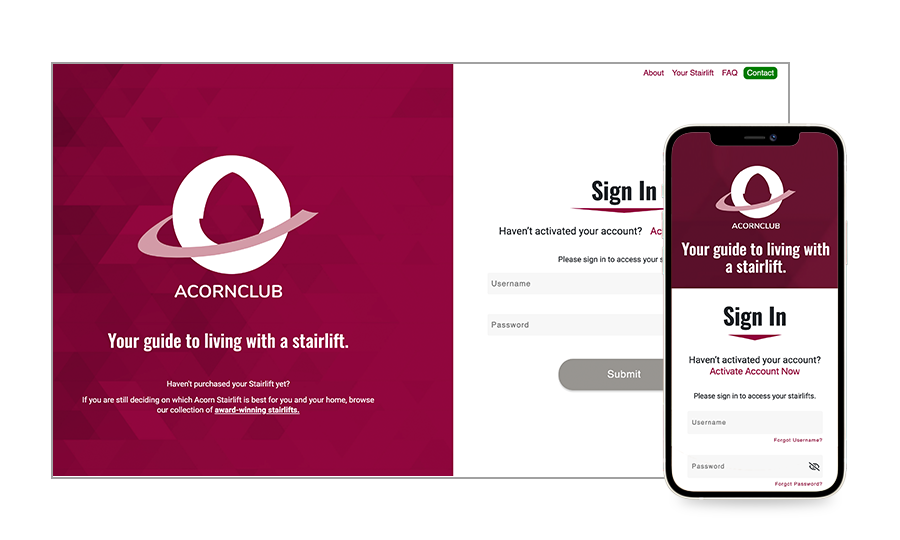 Enter your information
Enter your customer ID, which is located near the top of your stairlift order form. Type in your stairlift serial number found on the carriage underneath the seat. Finally, enter your postal code.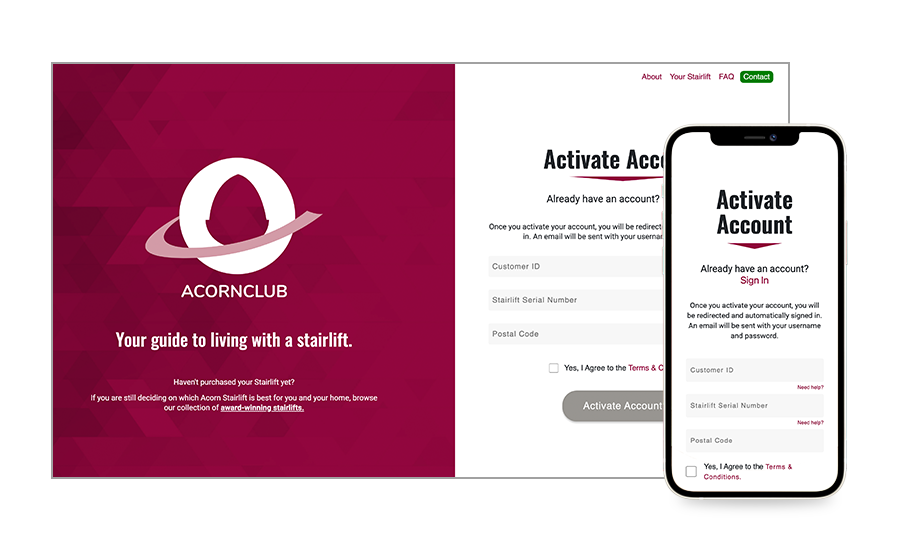 Agree to terms and conditions
Once you have read Acorn Club's terms and conditions page you can check the box and select submit.
Check your email for username and password
After you have submitted all of your information you will be automatically logged into Acorn Club. Check your email. Your account username and password will be sent to you shortly.